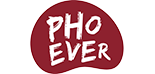 PHO EVER
Open today
From 11:00 AM to 7:00 PM

+43 660 191 41 70
Tasty, healthy and fresh

Phoever offers a wide selection of authentic Vietnamese food, such as PHO, BUN, Goi cuon, fresh wok Dishes and as well Brazilian experimental makis and sushi. Influenced by its French colonial past (as seen in banh mi) and its neighbors in China, Thailand, Japan,…Vietnamese cuisine is an amalgamation of the exciting dishes presented in these countries, while still maintaining its own identity. Join us on a culinary journey to a place where food means joie de vivre and enjoyment!

Whether you are looking for a quick lunch, or feeling lazy to cook, you are just right at our place. We work with passion and strive for the highest quality to satisfy your stay. Our food is healthy, easy to digest and unbelievably tasty

Let yourself spoil by us and get the taste to the next level.

All dishes are available for takeaway.
Practical Links :
Opening Hours
Monday

· From 11:00 AM to 7:00 PM


Tuesday

· From 11:00 AM to 7:00 PM


Wednesday

· From 11:00 AM to 7:00 PM


Thursday

· From 11:00 AM to 7:00 PM


Friday

· From 11:00 AM to 7:00 PM


Saturday

· From 11:00 AM to 7:00 PM


Sunday

· From 11:00 AM to 7:00 PM

Practical Links :